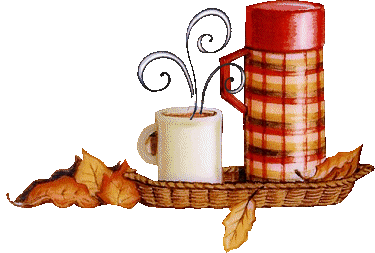 Hello everyone! I have been away for awhile spending time with my two daughters and two granddaughters ....and loving every minute of it!!! I also have had a chance to get to know my daughter's "b-ooiiii-y-friend"...I really like him a lot! He is a very nice guy! You know, as a mother you are always concerned who your children will marry as you will be spending a lot of time with that person ....always at family functions, always a part of your grandchildren's lives and their upbringing (that is HUGE!). It is a huge decision for your child and you really don't have a lot of say in it. BUT we can PRAY! ;) There is comfort in knowing that you can do that! :)
I just wanted to stop in and say hello! We have had a very very hot summer and very dry! My grass is brown and my flowers have given up and the hostas are not lush and green at alllll! We have had over 100 temps for so many weeks which is not the norm for this area. I am used to just having a couple of 100 temp days for the whole entire summer. BUT yesterday we had an incredibly delicious cool down and today the temps are just a tad bit chilly.....it feels wonderful! It is nice to throw open those windows and let the wind dance throughout the house! Time to start thinking about autumn!!! YAAAYYYY! Love that time of the year!!! Yummy hot cocoa, roasting marshmallows over a toasty campfire
(just did that last weekend with my daughter, her husband, and my two grandchildren)
, cozy evenings wrapped in a blanket, baking banana bread and then spreading the butter on thick to eat as you are sipping on a big mug of coffee, pumpkins displayed throughout the home, taking drives in the country to enjoy the fall foliage.......
on my! that wonderful list goes on and on, doesn't it? :)
Most of all, it is a time to reflect on our many blessings. So rich is God's favor on us and often there is so much we take for granted!
~
I have peeked in on so many of you over the summer ....I knew I couldn't stay away! LOL! :) But many of you had no idea that I was peeking! :) Sneaky, sneaky! I love your blogs ...they are all so beautiful and you all have so much wisdom and talent that it blesses my heart! What a wonderful discovery when I stumbled on blogs one day almost a year ago now! I had to tell my heart to be still! There are so many beautiful women across the land who share the same interests that I have and we have the same personalities that I was almost shocked to know there were so many kindred spirits out there! I sometimes felt very alone with my old-fashioned love for old things and old ways.. and vintage things and antiques...ha! not anymore! There are a ton of us women! :) Thank you too for all the sweet comments of wishing me well and missing me!
I will stop in again soon but until then, may God watch over you and keep you! :D Happy Fall!
~
Hugs, Carolyn
Psalm 28:7